Autism and the Law is the first-ever comprehensive compilation of the key statutes, cases, and related legal materials on autism spectrum disorder, the fastest-growing developmental disability in the United States.
Legal Reform & Autism
The legal materials and commentary in Autism and the Law stem from a variety of legal areas, with autism as the common thread. Autism is a complex medical disorder characterized by deficits in communication, social skills, and behavior.
Autism appears in childhood, but is a lifelong disability. At the time of publication, the prevalence of autism was around 1 in 110 Americans, a staggering increase from just a decade prior. As a result of the exponential growth and increased awareness of the disorder, much legal reform has taken place over the past several years. Indeed, the response to the autism crisis by courts, legislatures, and administrative agencies has resulted in an explosion of published law pertaining to autism. Twenty-two states, for example, have enacted autism insurance mandates in the past three years.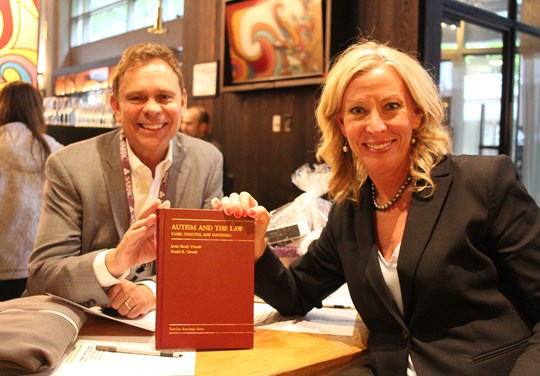 This book attempts to move the process of understanding and reform forward by collecting significant autism laws in the fields of health insurance, Medicaid, special education, and more into one resource. Autism and the Law is designed as a law school textbook but is also an excellent resource for state and federal policymakers as well as families struggling with autism across the country.